When:
January 28, 2017 – March 4, 2017
all-day
2017-01-28T00:00:00-08:00
2017-03-05T00:00:00-08:00
Where:
Fellows of Contemporary Art
970 North Broadway
Suite 208, Los Angeles
CA 90012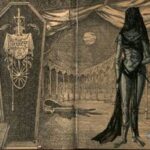 The Fellows of Contemporary Art present:  The Future Eve, an exhibition curated by VOLUME member Jared Baxter, recipient of a FOCA Curators Lab grant for 2017.
 The Future Eve explores the relationship between technology and the body and features video, sculpture, drawing, installation and sound by 5 California-based artists:

Robert Crouch
Nicole Phungrasamee Fein
Karen Lofgren
Yann Novak
Dean Smith
Opening Reception, Saturday, January 28, 2017 from 5-8 PM
A participatory discussion with curator Jared Baxter, exhibition artists and Allison de Fren, Assistant Professor of Media Arts and Culture, Occidental College, begins at 5:30 PM.
Exhibition Hours: Monday – Friday 10am-5pm
A closing reception will take place Saturday, March 4, 2017, 8-11pm with catalog launch and live performance by artists Robert Crouch and Yann Novak.